►FORWARD ►► #FWDVR 向 前 F o r w a r d ►►►
Hello World,
This IS VIVA,
one of my virtual trainers and friends who kept me company during the #30DAYSINVR 2018 challenge
VIVA IS DESIGNED TO challenge FOREVER #THESYSTEM* in a Holographic VR LaserGame called FORWARD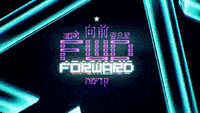 the Infinite XR experience by Enea
a #30daysinVR spinoff based on the final immersion on day 30.
IN FORWARD►►► you speed through INFINITE worlds...
avoiding obstacles. Your Body is the controller.
And if you want to go #FASTER.... just grab a #SKATE and go Forward►►►!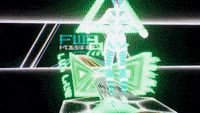 each Hoverboard has its fun Characteristics...

of course bringing you beyond the laws of physics.... up from 2km/h to 799.000km/h
and warping beyond space and time,,,,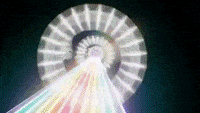 FORWARD►►► IS ALREADY RUNNING
https://www.facebook.com/FWDVR/videos/2103111526461703/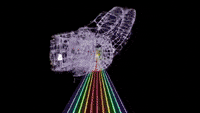 ▲ on Snapdgragon Standalone VR.... on a 2018 VIVE FOCUS by HTC
I chose this as Reference device in order to achieve MAXIMUM optimization of memory, shaders and FPS in Unreal Engine.
This means... Desktop Version is SUPERFAST►►.
And works with a CyberPunk DIY Controller (use at your own risk)
IT FEATURES 60+ ORIGINAL TRACKS by an amazing collective of Cyber Artists including MACE, Vincent Campbell, and a lot of #turbofunk by Body Heat Records. You can unlock these TAPES and play them back on your VIRTUAL Walkman as you speed through Infinite semigenerative Worlds. That you can already explore and remix for FREE in the UXR.zone
I embedded a storyline....
and scattered the game with double meanings and fun easter eggs... that unlock with time spent in immersion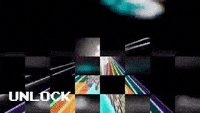 So, this is FORWARD... #FWDVR
An Infinite Full-Body VR Experience, game designed to unapologetically push the boundaries of human perception.
Designed to use your body as a controller and destroy any tendency to motion sickness in VR through a gradual approach to speed.
I am bringing this VR cybernovel to all platforms and devices, gradually... and keep working on it for the years to come :D
Now it runs on VIVE FOCUS and DESKTOP VR
But with you, together.... we can bring it to other systems!.
FORWARD►►► is READY►
but I WANT TO BRING IT BEYOND.
because,
sometimes, all you have to do in life is go #FORWARD
■ Get in touch with me on https://www.facebook.com/FWDVR
■ FORWARD►►► VR CONTACT PAGE https://fwdvr.webflow.io/

| | |
| --- | --- |
| Status | In development |
| Publisher | the UXR.zone |
| Author | æneæ |
| Genre | Action, Interactive Fiction |
| Made with | Unreal Engine |
| Tags | 30daysinvr, aesthetic, Arcade, Dystopian, Futuristic, Retro, vaporwave, Virtual Reality (VR) |
| Average session | Days or more |
| Languages | English, Hebrew (modern), Hindi, Russian, Chinese (Simplified) |
| Multiplayer | Server-based networked multiplayer |
| Links | Community, Insta, Facebook, UXR.zone |